For help registering an EBL account or accessing EBL titles, please contact Jacob Sayward, Head of Electronic Services, at sayward@law.fordham.edu or 212-930-8882.
To download an EBL title, you must already have the ebook open online. Then, find the "Download" tab on the left-hand side bar next to the Table of Contents:

You may be prompted to choose a format or loan time.
See our page for downloading to a tablet or other device.
After clicking on an EBL title in Fordham Law's catalog, you will most likely be prompted to log in with your EBL username and password: If you do not have an EBL account, click the "Create New Account" link. Be sure to register with your Fordham Law email address. You will receive a confirmation email that you must click before you may log in (please check your Junk Mail/Spam folder if you do not receive the confirmation email).

After you successfully log in with your EBL account, you should be brought to EBL's "Details" page for the ebook: Click the "Read Online" link in the lower left to view the ebook in your browser:
You will then be brought inside the ebook. You can scroll from page to page or click on a section in the Table of Contents (on the left-hand side of the screen) to jump ahead: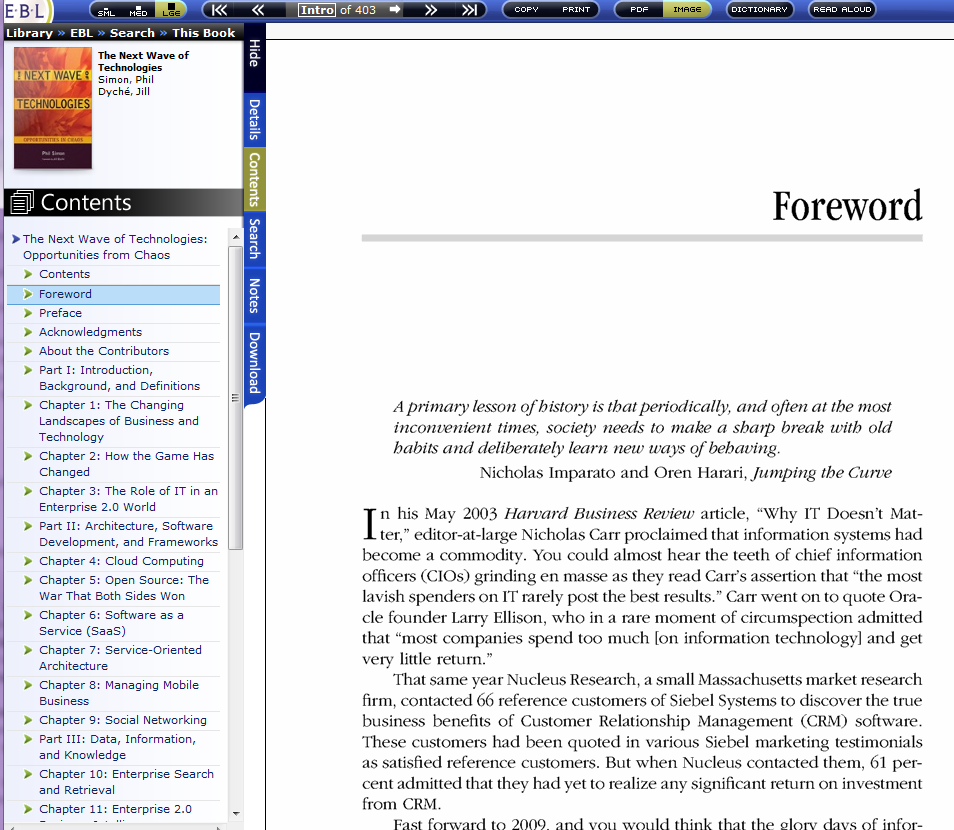 If at any point you're prompted with the message that your browsing time "has elapsed," simply click "Yes" to continue reading the ebook if that is what you desire:
You can copy and print portions of your ebook by clicking on the appropriate buttons at the top or left-hand side of the screen: